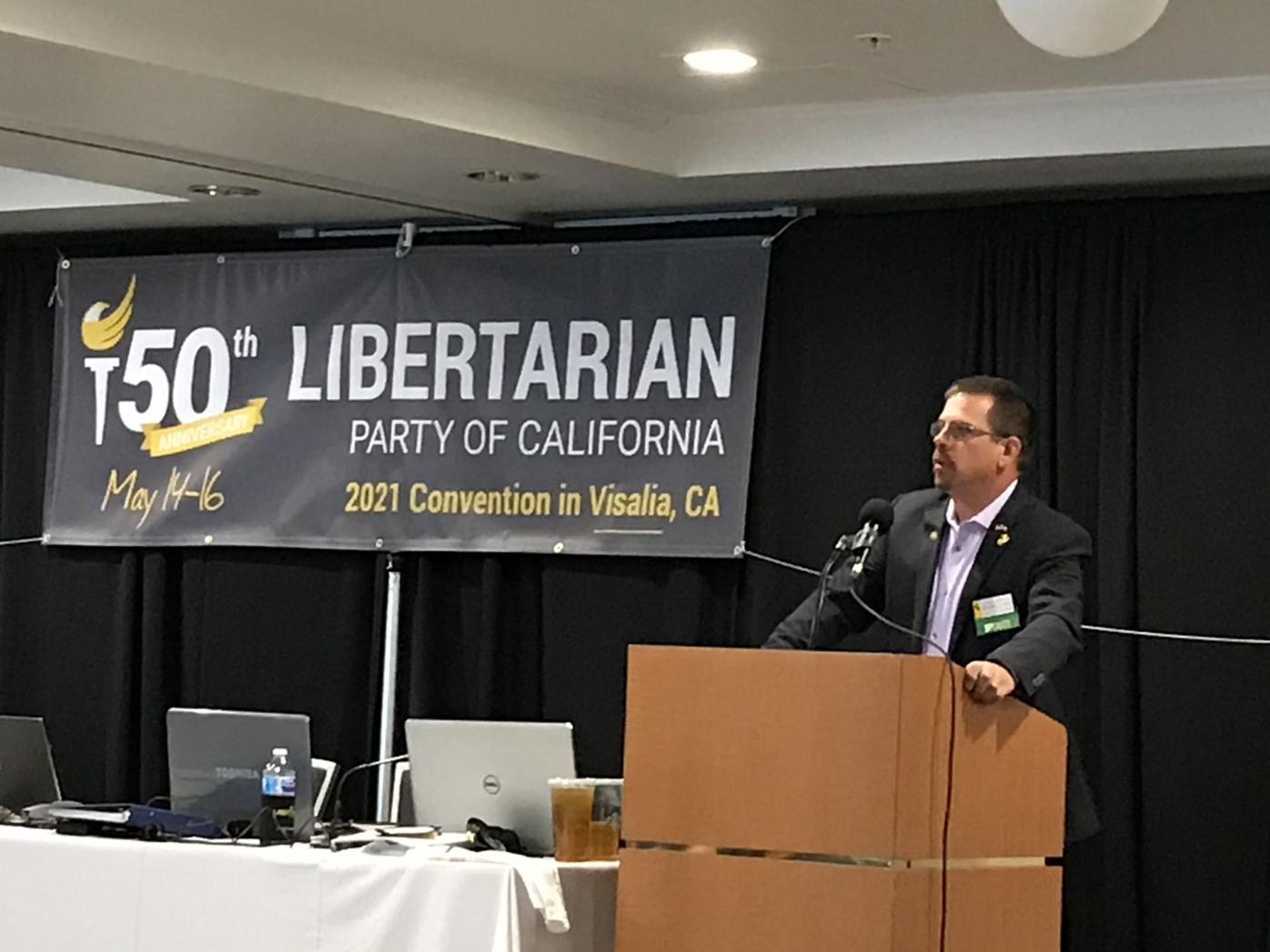 by Donald A. Promnitz, Hanford Sentinel
VISALIA — The recall effort aimed at Gov. Gavin Newsom has thrust a number of potential candidates into the spotlight, but Republicans and Democrats aren't the only ones in the race.
The Libertarian Party of California convened at the Visalia Marriott Convention Center May 14-16 to handle official business and rally together for the recall. And while contenders like Olympic athlete and transgender activist Caitlyn Jenner, former San Diego Mayor Kevin Faulconer and 2018 candidate John Cox have garnered considerable attention, the Libertarian candidate — Riverside County Supervisor Jeff Hewitt — said Saturday isn't someone who's so easily written off.
"The governor knows who I am — he does not like me," Hewitt said, explaining what ultimately led him to run. "He was killing people in my county because we needed those (doses) early on, especially for the people over 85 years old. Their chance of dying is just so many more times than anybody else regardless of occupation."
Also attending the convention as the keynote speaker was Wyoming state Rep. Marshall Burt, currently the party's highest elected official. During his speech and questionnaire, he discussed what it meant to legislate as a Libertarian and how third party candidates can be seen as viable...
To read article in full, click here.