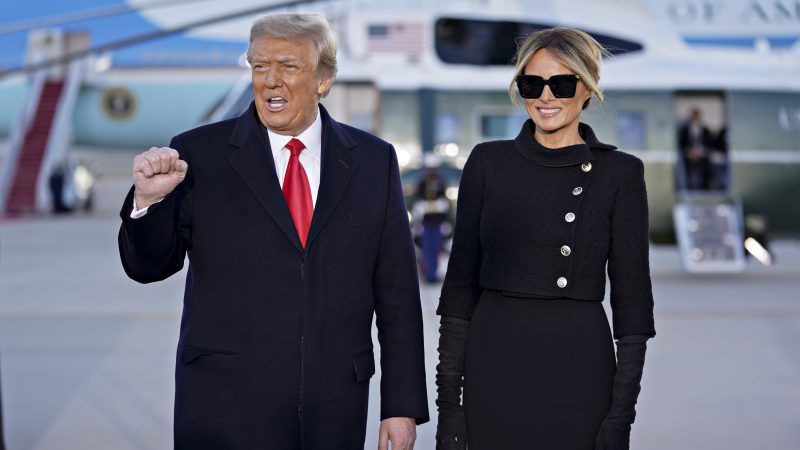 by Matt Welch, Reason.com
"Goodbye. We love you. We will be back in some form," Donald Trump said at the end of his final speech as president of the United States. "Have a good life. We will see you soon."
But how soon? And in what form?
These questions prompted much speculative chatter Tuesday, after The Wall Street Journal published a short, anonymously sourced article stating that "Trump has talked in recent days with associates about forming a new political party," to be named the Patriot Party.
If serious (always a critical "if" with Trump), the former president's trial balloon has the potential to disrupt America's two-party balance in the most significant way since the Kansas-Nebraska Act split the Whigs in 1854, helping give rise to the Republican Party.
If the 45th president takes his ball and goes home, he won't be alone. While Trump's public approval has consistently been the lowest of any modern president—and closed with a thud—it remains high among Republicans: 79 percent, according to a January 15–17 Morning Consult poll. His average GOP approval rating during the past four years was a record-tying 88 percent, per Gallup. (Among Democrats, it was a record-shattering low of 7 percent.) Until further notice, he remains the most popular figure in the party. A January 15–18 Civiqs poll showed that Trump voters, by a two-to-one margin, preferred characterizing themselves as "Trump supporters" rather than Republican Party supporters...
To read more, click here.