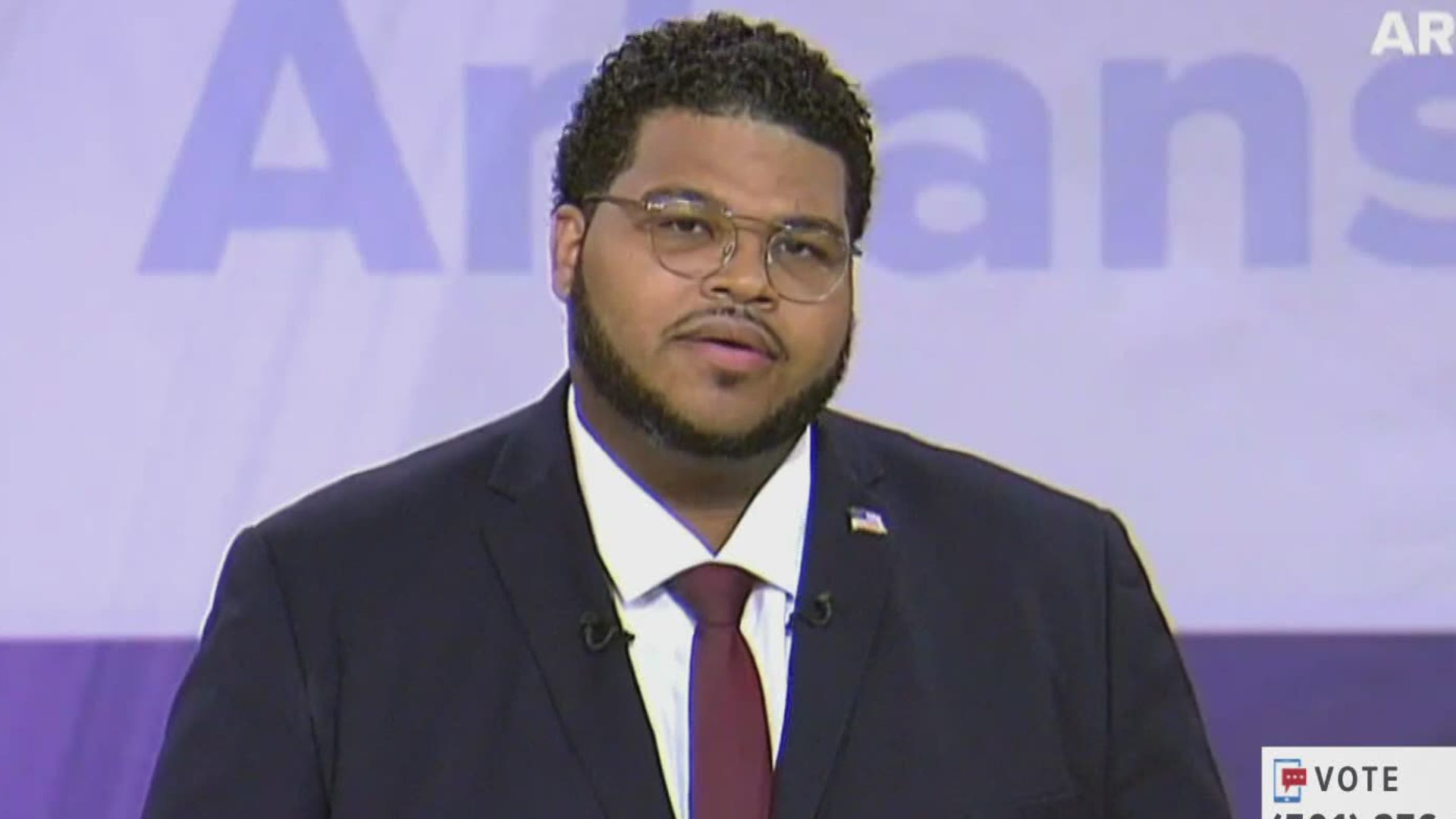 by Talk & Business Politics, ABC7
LITTLE ROCK — The Arkansas PBS U.S. Senate debate on Wednesday (Oct. 14) was very one-sided because only one candidate participated. Libertarian Senate candidate Ricky Dale Harrington was interviewed for the full hour when incumbent GOP Sen. Tom Cotton declined to join the forum.
"I'm a little disappointed. I was looking forward to looking him in the face and talking about the issues and having an intellectual debate on policy," Harrington said of Sen. Cotton's no-show. "He's on Fox News, I don't know how many times a week – two or three times a week? – but he can't come here to address the people of Arkansas. Why would you want to support somebody that does that?"
There is no Democratic challenger in the race as Josh Mahony filed for the office, but dropped out hours after the filing period closed in 2019
Harrington answered questions from panelists, including Talk Business & Politics' George Jared and TB&P contributor Steve Brawner, during the one-hour session. Donna Terrell, with central Arkansas' Fox 16, also served on the panel...
To read more, click here.