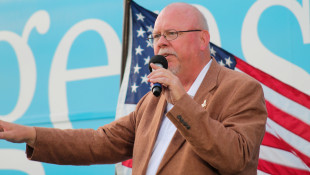 by Jeanie Lindsay, WFYI PBS
Libertarian candidate for governor Donald Rainwater announced his choice for education secretary Thursday.
Rainwater says that if he wins the election, he'll appoint Dawn Wooten to the post.
Wooten is a university English professor in Fort Wayne. She ran against current office-holder Jennifer McCormick for the Republican nomination for state superintendent of public instruction in 2016.
Wooten said she would focus on getting rid of common core curriculum and standardized tests. She also criticized McCormick for her contentious relationship with lawmakers in the General Assembly.
"And that is where things get done. So I think that another four years of her in the administration would not be good for our children or our teachers," she said...
To read more, click here.