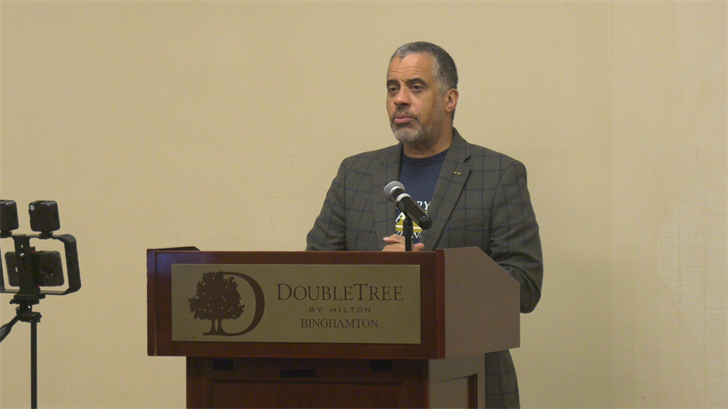 by Paul Beam, WICZ Fox40
BINGHAMTON, N.Y. -
Former Gubernatorial Candidate, Larry Sharpe, is traveling the state introducing the public to Libertarian candidates, and today was Broome's turn.
Three libertarian candidates and one Republican candidate spoke at the event at the DoubleTree in Binghamton.
They spoke about how the lesser of two evils is still evil, and that voting Libertarian and third party isn't throwing your vote away...
To read more, click here.