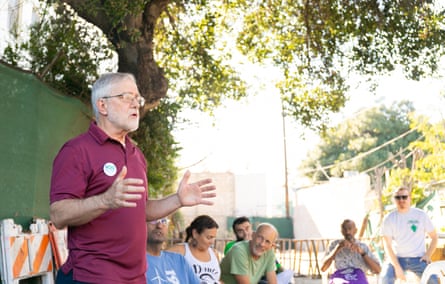 by Adam Gabbatt, The Guardian
More than 6 million Americans voted for someone other than Donald Trump or Hillary Clinton in 2016's presidential race, but from the media coverage of the election you would never know it.
In 2020, however, the candidates who are neither Joe Biden nor Donald Trump are hoping to change that, and win more of the vote than ever.
Howie Hawkins, a former UPS worker and longtime political activist, is the Green party nominee for president, and is toiling to break through the media's Republican and Democratic noise to persuade Americans there are other options than the dominant two parties.
He is not finding it easy.
An immediate difficulty has been coronavirus, which has prevented Hawkins, who lives in Syracuse, New York, from holding events and traveling the country. Instead he has relied on virtual events, although that hasn't worked out too badly: "I'm actually probably talking to more people than I was before," Hawkins told the Guardian...
To read article in full, click here.