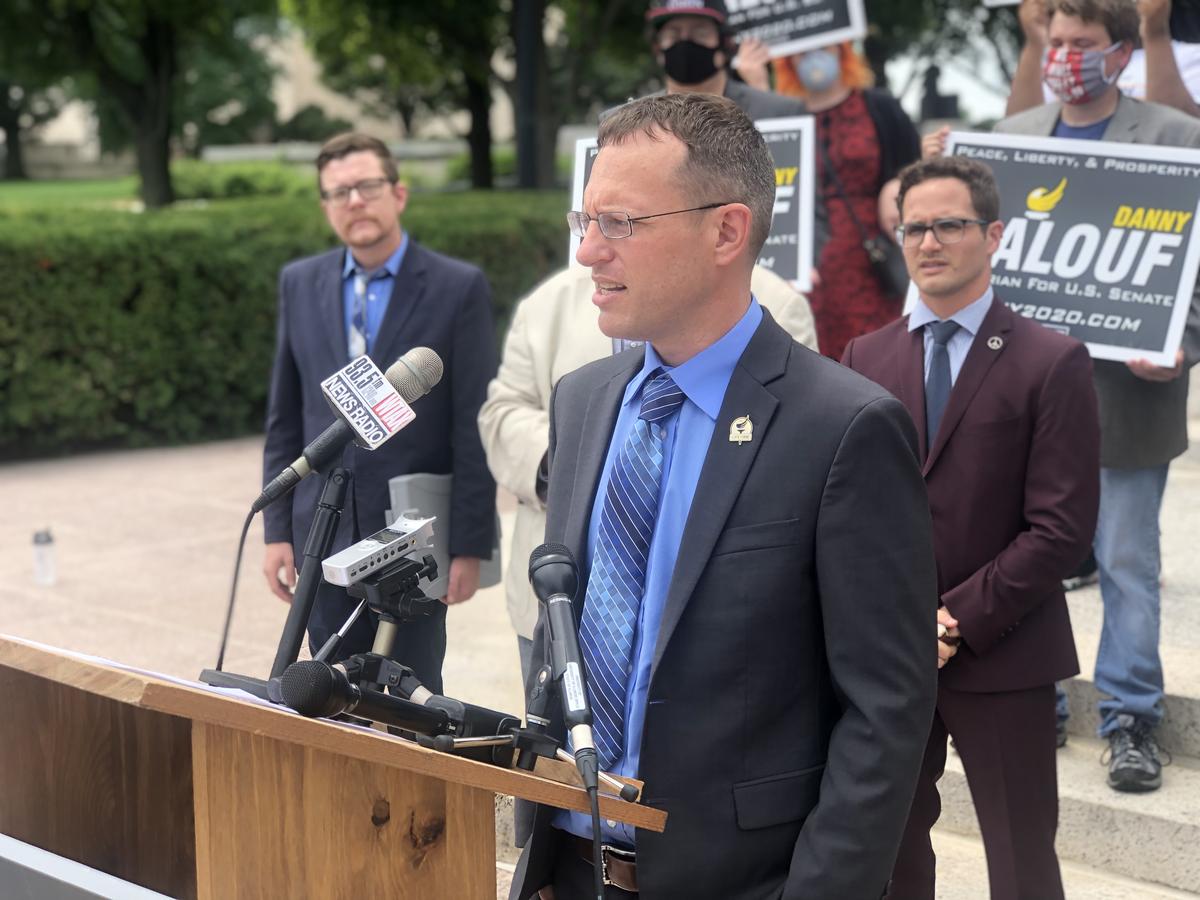 L.P. vice-presidential candidate Spike Cohen speaking
at the Illinois State Capitol
by Bill Wheelhouse, NPR Illinois
Rapper Kanye West was among those submitting petitions for the fall ballot Illinois on the final day for independent and third party candidates to file.
West said he is running for president. But he has missed the deadline to file in several states. While he was on time in Illinois, filing does not guarantee a spot on the ballot. Petitions can be challenged for the number of signatures and their validity. West did not have a vice presidential candidate file with him.
Another well known name among those filing is imprisoned political activist Leonard Peltier. He is a vice-presidential candidate on a third party ticket. Peltier is serving a life sentence for the killings of two FBI agents on an Indian reservation in 1975.
The Illinois Libertarian Party and other third parties are fielding more candidates in legislative races this year...
To read article in full, click here.