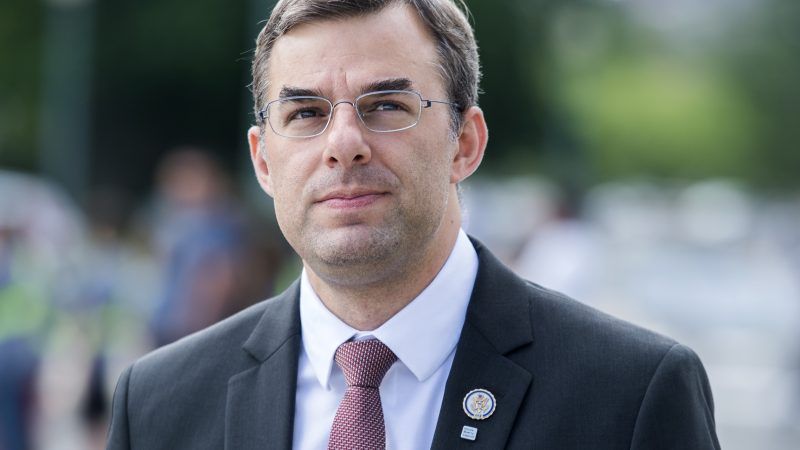 Congressman Justin Amash
by Matt Welch, Katherine Mangu-Ward, and Mick Gillespie, Reason.com
Since Rep. Justin Amash (I–Mich.) announced Wednesday that he has been "carefully consider[ing] a presidential run," presumably with the Libertarian Party, there have been three bits of interesting news:
1)

An April 14-16 Morning Consult national poll of 1,992 registered voters, the first of its kind in seven months, had the libertarian congressman at just 1 percent, compared to Joe Biden's 46 and President Donald Trump's 42 (5 percent said "someone else" and 6 percent said they would not vote). Removing Amash's name from the options did not change the point-spread between the two leading candidates.
2)

First-quarter fundraising numbers came in from Amash's 3rd Congressional District in Michigan, and—unsurprisingly, given his announcement that he stopped campaigning actively in mid-February while pondering his presidential future—the independent incumbent finished in...
To read article in full, click here.