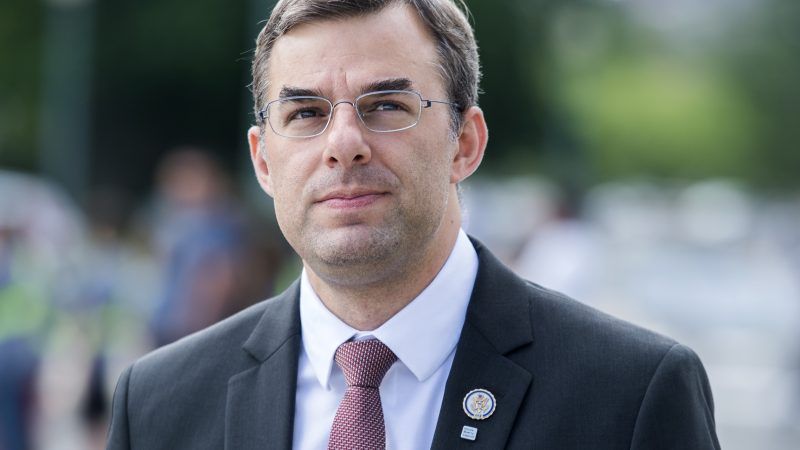 Libertarian Congressman Justin Amash
In an interview, the freshly-minted presidential candidate talks abortion, the
"spoiler"
charge, and Joe Biden's flip-flopping, while insisting that 2020 is a
"winnable race."
by Matt Welch, Reason.com
After a half-century of existence, the Libertarian Party (L.P.) this morning wakes up to a situation it has never before experienced—with a sitting member of Congress proudly waving the Libertarian flag.
"I will be the first," Rep. Justin Amash (L–Mich.) told me late Wednesday night, just after announcing his candidacy for the Libertarian presidential nomination. "And I'm happy to do that."
Amash is not the only person smiling. In an email, Libertarian Party Chair Nicholas Sarwark said, "I'm happy to see that Representative Amash has come home to the political party most closely aligned with his views," adding: "If more members of the House who are tired of being marginalized by the GOP and Democratic leadership joined him, we could see a caucus of legislators who are able to work for the American people instead of conflicting teams of special interests. My DMs are open."..
To read article in full, click here.