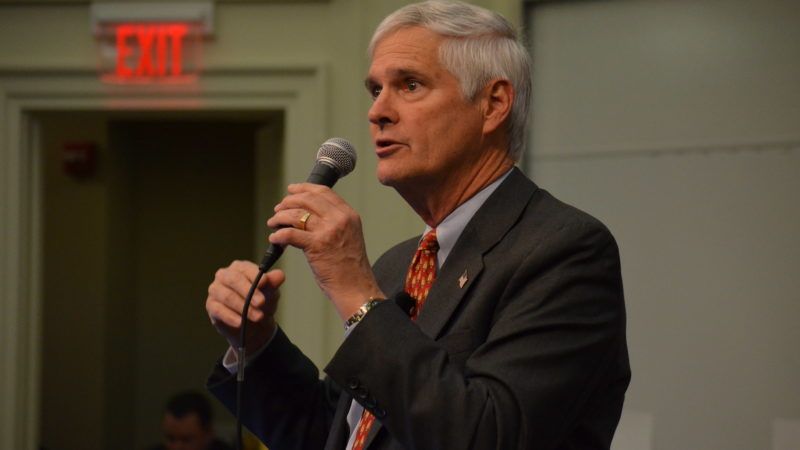 Judge James Gray
He thinks the government's COVID-19 reactions are overdone, and would like to run a campaign emphasizing fiscal restraint, agency downsizing, full marijuana legalization, and a non-imperial presidency.
by Brian Doherty, Reason.com
Judge James Gray, famous for speaking out against the drug war while serving as an Orange County Superior Court judge in 1992, and who was the vice-presidential nominee on the 2012 Libertarian Party (L.P.) ticket under former New Mexico Gov. Gary Johnson, announced this week that he's seeking the L.P.'s presidential nod.
When it comes to the general election, Gray says "the situation in our country calls for a third voice," and promises that a government formed by him and his already-on-board VP pick, Larry Sharpe, will be a "coalition" that tries to ease what he sees as currently untenable levels of cross-partisan hate.
He'd bring together Libertarians and independents, he says, along with Republicans and Democrats who can behave as if they are on board with the Libertarian message of "responsibility, financial and otherwise, and live and let live, don't tread on me or anybody." He'd make such Democrats and Republicans involved in his administration try to wrangle their non-L.P. colleagues in line with libertarian executive governance...
To continue reading, click here.