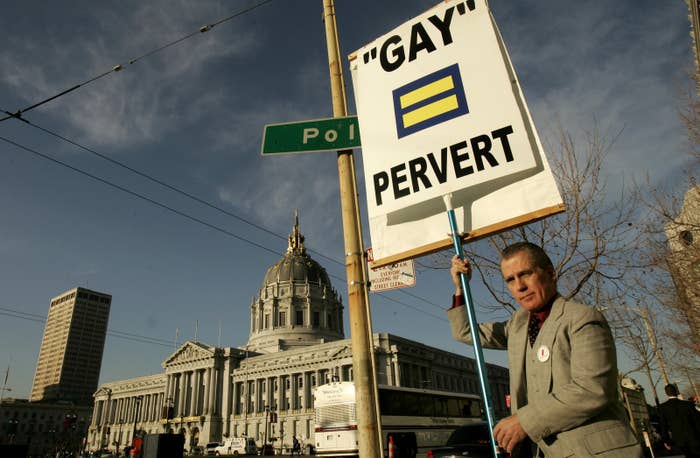 Don Grundmann, Chairman of the Constitution Party of California
by Stephanie K. Baer, Buzz Feed News
A failed US Senate candidate who believes that the LGBTQ community is waging a "cultural attack" on society is planning a "straight pride" rally in Northern California to promote "whiteness" and "Western civilization," and is asking members of a far-right extremist group to show up in force.
Don Grundmann, founder and director of the National Straight Pride Coalition, recently submitted a special event permit application to hold the Stanislaus County Straight Pride Parade/Event — a thinly veiled white supremacist rally — at a park in Modesto next month.
Grundmann, a 67-year-old chiropractor based in San Jose, told BuzzFeed News that the event aims to celebrate masculinity, femininity, "the natural family of man, woman, and children," babies, "Western civilization," Christianity, and "whiteness."
"A celebration of life is just a celebration of natural functions of heterosexuality which are under attack actually, culturally in our society," Grundmann said. "All those things we are defending and celebrating and that makes up the core of our beliefs."
The LGBTQ movement, he said, "is a massive multibillion-dollar social engineering movement to destroy the foundations of our culture," resulting in a "24/7 psychological war against the appearance of conscience."
On its website, the National Straight Pride Coalition claims the "inherent superiority" of whiteness, Christianity, Western civilization, and heterosexuality...
To read article in full, click here.