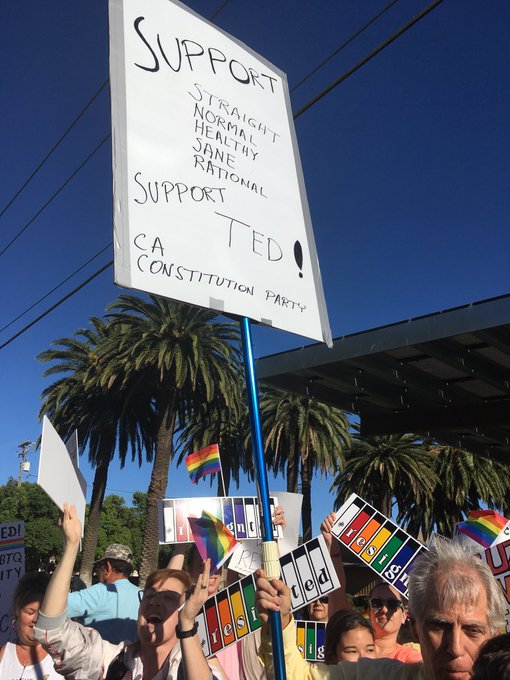 Don Grundmann (lower right holding sign)
From 'Dixon Vice Mayor Faces Continuing Backlash as Crowds Protest Controversial Op-Ed', by Ali Wolf
..."He's standing for simply straight people; normal, rational, healthy people. Why can't we have a march?" said Don Grundmann.

Grundmann came from the Bay Area to support Hickman. He says others do too.
"A lot of people can also support this but they're drowned out," Grundmann said...
To read article in full, click here.
* * *
Previously, Don Grundmann
attracted controversy
for his campaign statement on the
California Voters Guide
for the 2018 Primary Elections (bottom picture).