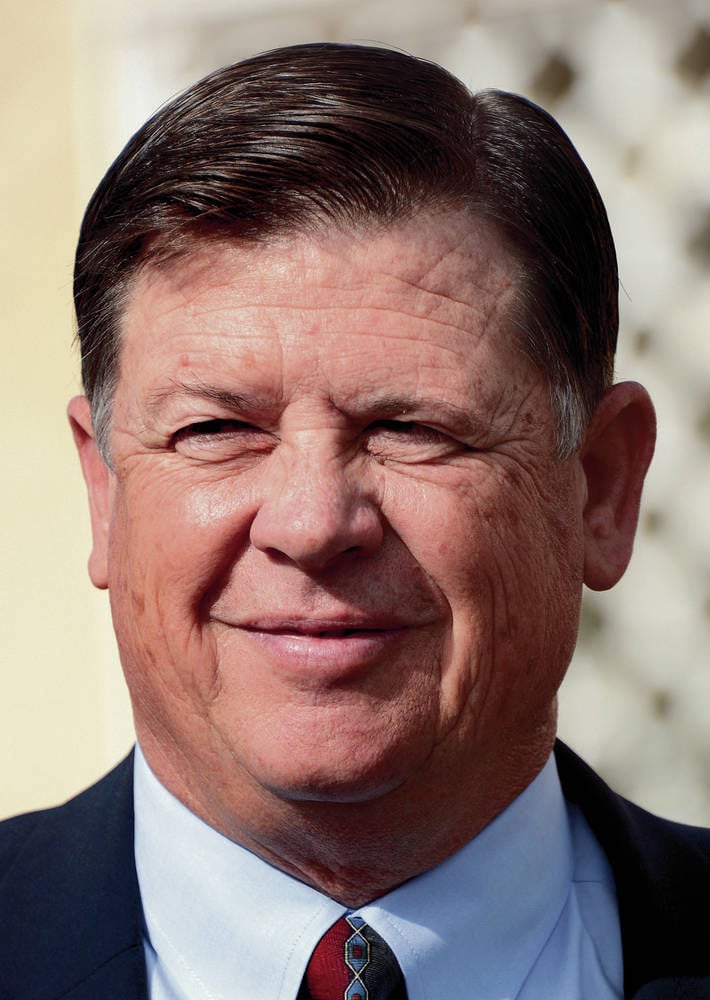 Aubrey Dunn
by Andrew Oxford, The New Mexican
Call them the
runnin' Dunns
.
Plenty of families talk about politics around the dinner table. But a mom, dad and one of their sons do not usually end up all running for office together in the same election.

That will be the case this year with the Dunn family, however.

The New Mexico Libertarian Party's slate continued to take shape on Tuesday with Robin Dunn filing for lieutenant governor. She is in the ranching business in Mountainair with her husband, Aubrey Dunn Jr., the state land commissioner who recently switched from the Republican Party to make a bid for the U.S. Senate.

In addition to the husband-and-wife pair, one of their sons, lawyer A. Blair Dunn of Albuquerque, is already running for attorney general as a Libertarian. He told The New Mexican that his brother is not in politics and his sister is resolved to keep out. So it is not quite the whole family.

But A. Blair Dunn said his mother is the one who taught him most of his libertarian values. And she would be campaigning for her son and husband anyway, so running for office herself was more way to help the Libertarian Party as it heads into its first election as a major party in New Mexico.

Candidates use the phrase "career politician" a lot to knock each other. But that is one charge that will not stick with the Libertarian Party's ticket. Perhaps it's just as well for a party offering itself an alternative to Republicans and Democrats...
To read article in full, click here.