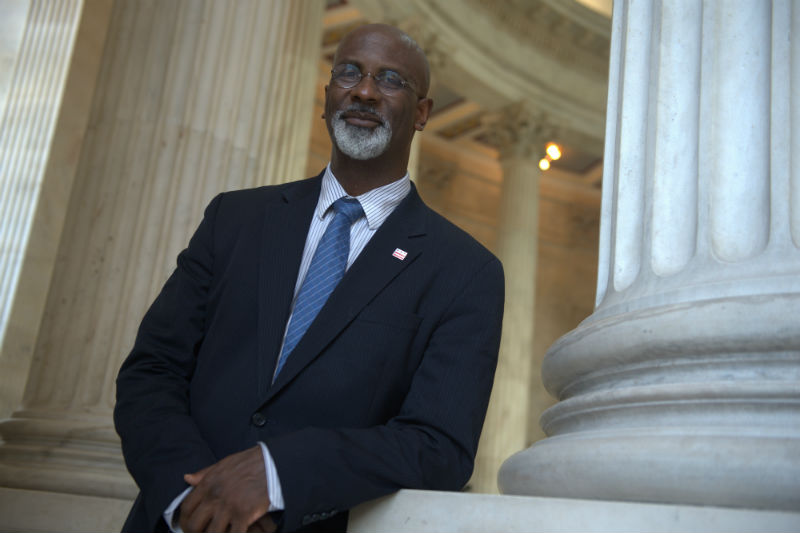 Martin Moulton
by John Riley, metroweekly.com
Even as potential Democratic primary challengers to D.C. Mayor Muriel Bowser shy away from the spotlight, an openly gay Libertarian Party candidate is determined to ensure that this year's election isn't a coronation.
Martin Moulton, a longtime community activist in the Shaw neighborhood who has run in past cycles for D.C. shadow representative and for D.C.'s non-voting delegate position in Congress against Del. Eleanor Holmes Norton, had previously collected signatures for petitions to run in either for mayor or for Chairman of the D.C. Council against incumbent Phil Mendelson. He said he had been talking to voters and Libertarian party members about which race would be better for him to enter prior to Thursday, when he decided to pull the trigger on a race against Bowser.
Moulton says he believes both Bowser and Mendelson, who drives the Council's legislative agenda,

have failed to address pressing issues and problems that have developed under their watch.
He has particularly been critical of recent scandals revolving around whether District employees and other well-connected Washingtonians, including former Schools Chancellor Antwan Wilson — who was later forced to resign — were able to skirt the lottery for placement at D.C. public schools and get their children enrolled in some of the District's higher-performing and more reputable schools, many of which have long waiting lists...
To read more, click here.