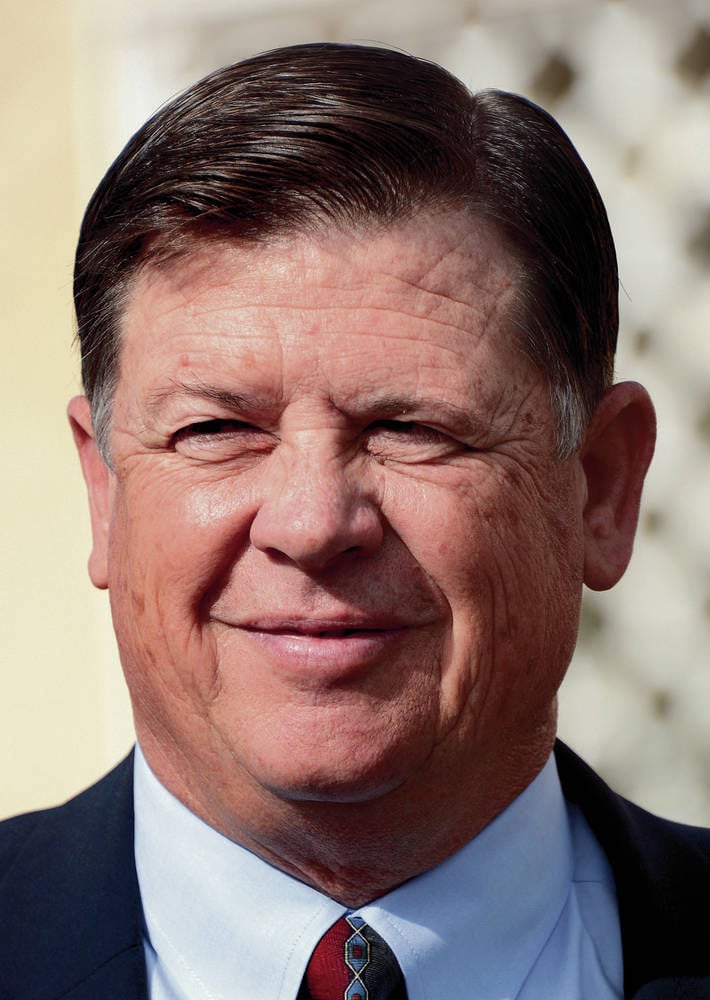 Aubrey Dunn
by Steve Terrill, The New Mexican
State Land Commissioner Aubrey Dunn Jr., who recently changed his voting registration from Republican to Libertarian, filed to run for U.S. Senate on Tuesday against incumbent Democrat Martin Heinrich and Republican building contractor Mick Rich.
Dunn, who won the land commissioner race four years ago, is one of an entire slate of Libertarians who filed for congressional and state offices on Tuesday. Dunn's son, A. Blair Dunn, is running for attorney general, while other Libertarians are running for secretary of state, land commissioner and two of New Mexico's three seats in the U.S. House of Representatives.
The Secretary of State's Office last week designated the Libertarian Party as a major party in New Mexico. The party won that right after former New Mexico Gov. Gary Johnson's relatively strong showing in the 2016 presidential election in this state. Johnson, who was a Republican when he was governor between 1995 and 2002, got about 9.3 percent of the vote in the state, which is the best a third party has done here since independent presidential candidate Ross Perot won 16 percent of the state's vote in 1992...