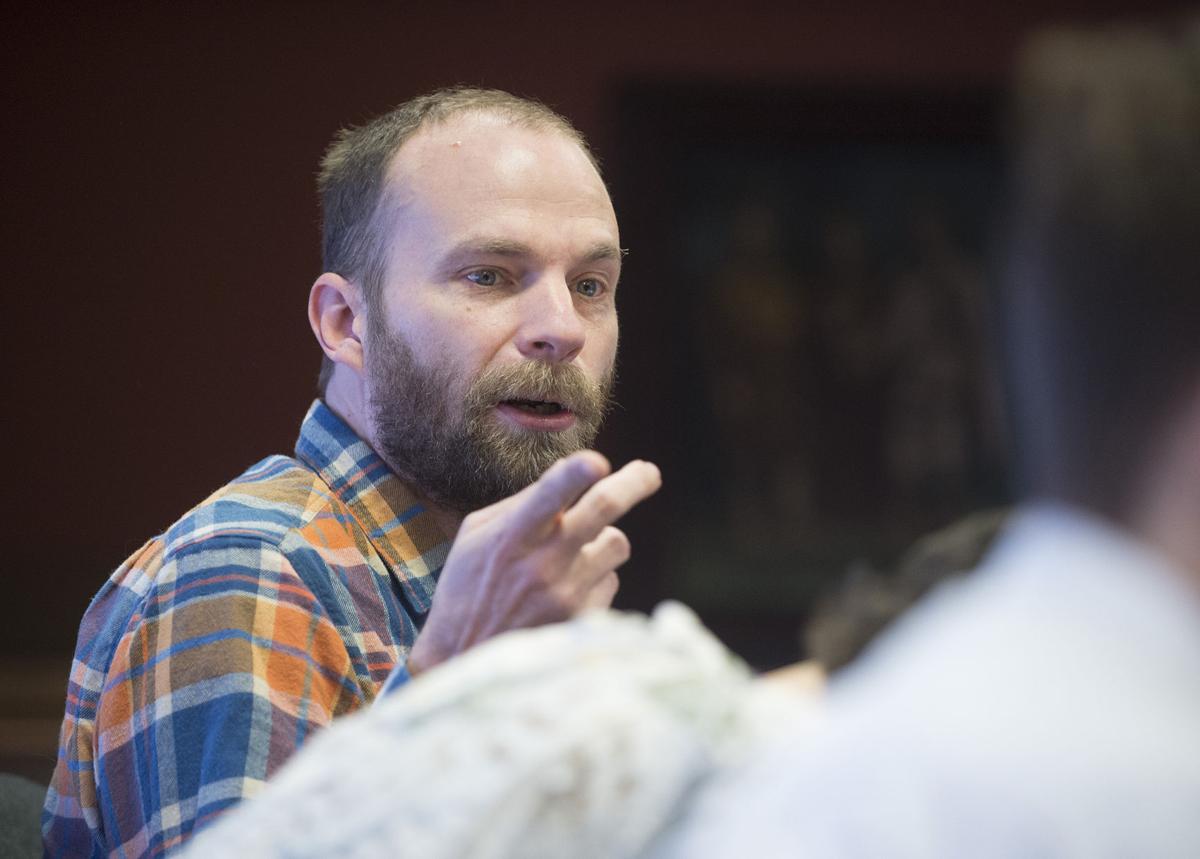 Andy Ellis
by Cameron Dodd
A few Frederick County residents joined representatives of the Maryland Green Party on Saturday as part of the state chapter's push to establish a local chapter.
"The state party's big focus for 2018 is expansion," Andy Ellis said. "We want to have wide representation across the state."
Ellis, a 1994 Gov. Thomas Johnson High School graduate who lives in Baltimore, returned to Frederick on Saturday to help launch a viable local third party that can attract voters dissatisfied with Democrats and Republicans.
Ellis and other Green Party organizers led what they hope to be the first general meeting of a Frederick County Green Party. There were 411 Frederick County voters registered as Greens during the 2016 election. But there is no formally organized Green Party in the county.
In addition to advising local residents on organizing, the Green organizers also took time to ask about issues affecting Frederick County that a local party could rally around. Among those listed by the potential members were waste disposal, developer agreements and homelessness.
"The state party would provide guidance and resources, but it's really up to the locals to determine what issues they want to work on and how to work on them," Ellis said. "The party is decentralized. The cities and the counties are more important than the state and national parties."..
To read more, click here.